Shopping Cart
Your Cart is Empty
There was an error with PayPal
Click here to try again
Thank you for your business!
You should be receiving an order confirmation from Paypal shortly.
Exit Shopping Cart
An addition was added to the club hangar to allow more room for gatherings. Also the end doors open to give enough space for club projects. Those who donated, cash, windows, doors and building materials made this possible. Due to the current lock down work has stopped.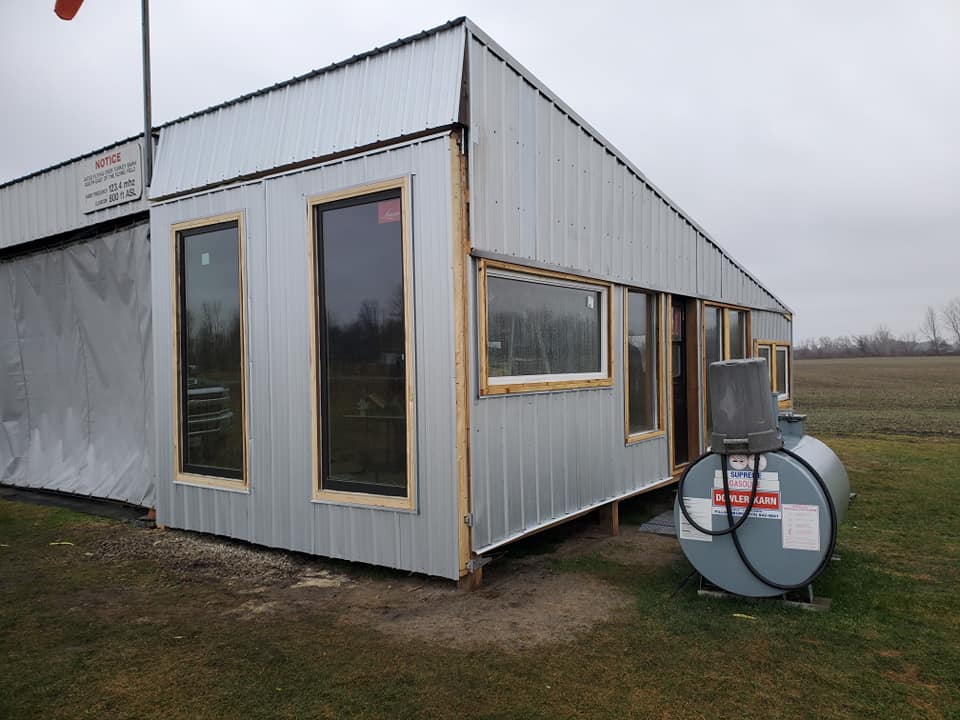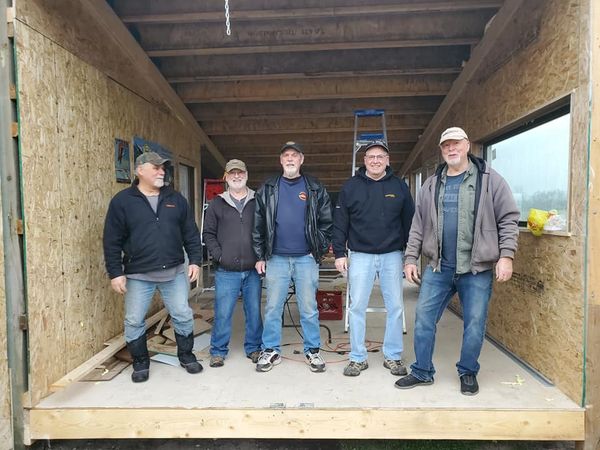 This is the volunteer work crew. 
| | |
| --- | --- |
| Posted by Rob Godby on November 11, 2016 at 8:10 PM | |
Our e-mail address is:  [email protected]
We are on Instagram at Tillsonburg Flying Club. Send us photos.
Like us on facebook.
Please note Tillsonburg Flying Club and Courtland Flying Club are the same organization.
| | |
| --- | --- |
| Posted by Rob Godby on November 11, 2016 at 7:00 PM | |
This year's Annual General Meeting will be announced in the fall.
We look forward to seeing everyone at the meeting.   We have many exciting things to share about the past year and many plans to make for an even better year to come.  Please put some thought in to sitting as a director and helping your club become a self sufficient and prosperous club encouraging grass roots aviation in our communities.
| | |
| --- | --- |
| Posted by Rob Godby on January 12, 2016 at 12:30 AM | |
Courtland Tillsonburg Flying Club
Some answers to inquiries about learning to obtain an Ultra Light Pilot Licence.
The minimum requirements by Transport Canada are 10 hours of flying time and 20 hours of Groundschool. You must pass our Pre-solo written exam and the Transport Canada written exam.
More detailed information can be found at www.upac.ca
Very few obtain their permit in 10 hours of flying. We have found the average is about 20 hours. You must hold a class 4 medical which is valid for 5 years. This is a self declared medical and is free. We currently charge $120 per hour for the aircraft plus the instructor's fee and $300 for groundschool. Our aircraft is a tail wheel BL-7, 85 horsepower with tandem seats. The average person will spend approximately $3,600 to obtain their permit. When applying for a permit Transport Canada only counts the flying time and written exam results from the previous 24 months. If you have a current pilots licence you do not have to write the Transport Canada exam. The following would be the cost for an average person.
Club Membership 25 This is an annual fee
Flying 2,400 The cost of flying hours varies with each person!
Instructor 800 The instructor's fee is separate from the clubs fees.
Groundschool 300 Includes books and handouts
Transport Canada Exam fee 35 The exam can be written at Hamilton Airport by appointment only.
Licence Application Fee 55
We are a non-profit organization. Our Instructors hold down normal jobs and teach evenings, weekends or days off. The instructors are available by appointment only. If you are interested in booking a lesson or need more information contact us by e-mail at:
If you pre-pay $550 or more you will get a $10 discount per hour on the rental of our aircraft.
Now you can pay be e-Transfer
/